Vous voulez en apprendre plus sur le SEO ?
J'ai créé un ebook spécialement pour vous, afin de vous aider à démêler les différentes branches du SEO. 
Des définitions précises pour enfin comprendre le vocabulaire du référencement, des pages d'explications sur le SEO onsite, offsite, etc. 
Comment améliorer son SEO, adapter son site internet pour qu'il soit enfin référencé par les moteurs de recherche, SEO local. 
Un tableau à remplir avec vos mots-clés pour les différents thèmes à traiter et les différentes sortes de mots-clés.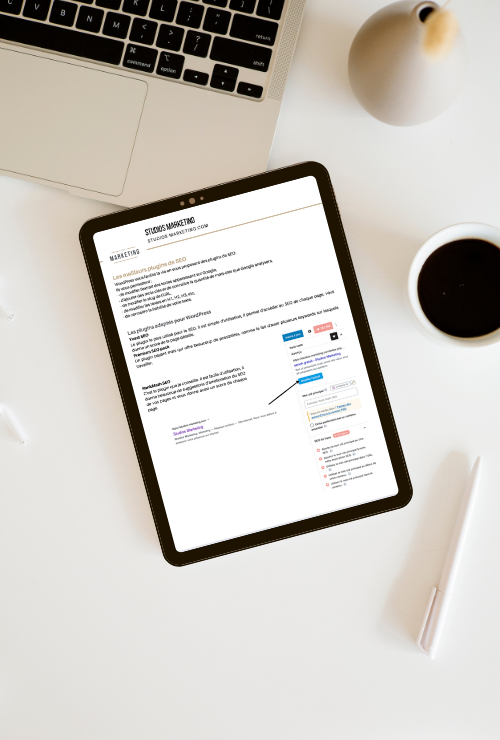 Votre objectif est d'améliorer le référencement, afin de permettre aux visiteurs de nous trouver plus facilement.
C'est tout le travail de SEO qui est réalisé en dehors du site internet. Cela permet d'améliorer la perception de votre site par les moteurs de recherche.
Votre site doit être construit de manière efficace pour les moteurs de recherche mais aussi pour les clients. C'est ce que l'on appelle l'expérience client.
Prêt à en savoir plus sur le SEO ?
Faites remonter votre site internet dans les moteurs de recherche grâce aux techniques de référencement. 
Fuel your brand and drive results with 100% proven campaigns!